"My one regret in life is that I am not someone else. " - Woody Allen

Woody Allen's Other Works
Books, essays, scripts, plays

News & Website Updates





Shop for juicers at
BetterJuice.Com
Contents
Trivia from
Sweet and Lowdown
Sweet and Low-Down, by George Gershwin, is a song on the soundtrack of Woody Allen's Manhattan.
The scene towards the end of the film in which Emmet Ray is drunk in a New York bar was filmed in "Chumleys," a bar on Bedford Street in Greenwich Village.
Emmet Ray's mute girlfriend is a Chaplinesque influence.
Director's Trademark (Woody Allen): [writer] Blanche is a novelist.
Woody Allen pays a clever homage to Federico Fellini's La Strada (1954). The characters of Emmet (Penn) and Hattie (Morton) correspond to Zampano (Quinn) and Gelsomina (Masina) including the final scene with Emmet's/Zampano's breakdown and repentance.
Anachronisms: The steel grain bins seen on a car trip would not be found in that time era.
Audio/visual unsynchronised: Emmet's strumming patterns and positioning of hands on the guitar are consistently out of time in all of his performances.
Continuity: The food on Emmett's fork disappears.
Anachronisms: Blanche and Bill drive past a modern Yield sign.
Audio/visual unsynchronised: Emmet's guitar playing is completely mis-matched with what is heard on the soundtrack. He plays the wrong chords, doesn't position his hands properly for the chords he does play, and is often strumming when he should be plucking (and vice versa).
Anachronisms: Railroad freight cars have reporting marks for railroads that did not exist in '30's
Continuity: When he arrives at the train station with Ellie, Emmet stops the car just in time to avoid slamming into a utility pole. When they get out of the car a second later, the pole is not there any more.
Awards and Nominations
Academy Awards, USA
Year 2000
Nominated Oscar
Best Actor in a Leading Role
Sean Penn
Nominated Oscar
Best Actress in a Supporting Role
Samantha Morton
Chicago Film Critics Association Awards
Year 2000
Nominated CFCA Award Best Supporting Actress
Samantha Morton
Nominated Most Promising Actress
Samantha Morton
Empire Awards, UK
Year 2001
Nominated Empire Award Best British Actress
Samantha Morton
Golden Globes, USA
Year 2000
Nominated Golden Globe Best Performance by an Actor in a Motion Picture - Comedy/Musical
Sean Penn
Nominated Best Performance by an Actress in a Supporting Role in a Motion Picture
Samantha Morton
Golden Satellite Awards
Year 2000
Nominated Golden Satellite Award Best Performance by an Actor in a Motion Picture, Comedy or Musical
Sean Penn
Nominated Best Performance by an Actress in a Supporting Role, Comedy or Musical
Samantha Morton
London Critics Circle Film Awards
Year 2001
Won ALFS Award British Supporting Actress of the Year
Samantha Morton
Motion Picture Sound Editors, USA
Year 2000
Nominated Golden Reel Award Best Sound Editing - Music - Musical Feature (Foreign & Domestic)
Alisa Lepselter (music editor)
Movie Store
Movie Store


Buy The DVD Now - USA




Buy VHS Now - USA




Website Specials


Woody Allen DVD Collections

Woody Allen France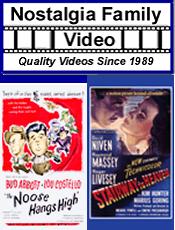 Order a Nostalgia Family Video Catalog from Catalogs.com